---
---
---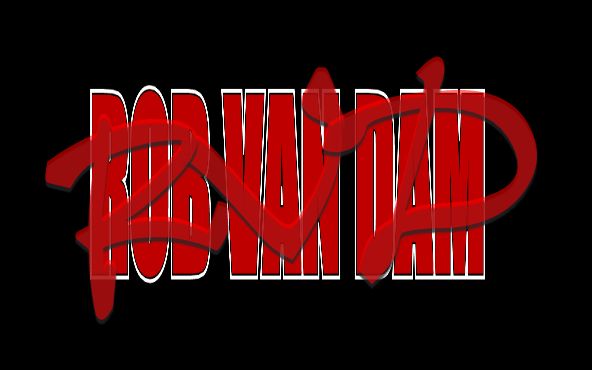 -)X(- Scene -)X(- The scene opens in a fitness facility. The camera gets an overhead shot of a rushing Michael Cole with a microphone in hand, and a cameraman closely behind him. Eventually, Cole is impeded by a huge crowd of people of all ages, young and old, screaming for you guessed it, Rob Van Dam. Michael Cole pushes through the mob of people, with the cameraman behind him, until he reaches the front, where two large security guards stand at attention, keeping the crowd from entering a restricted area in the fitness facility. The view is shifted to Cole's cameraman's, as he gets a shot of two figures many yards away in the middle of the restricted area. One, a woman, with a simply incredible build, and legs for days, stands before the other one, who's on the bench press, so he can't quite be identified, but chances are, it's Rob Van Dam. Cole noticing that the woman in the distance is Stacy Kiebler, begins to yell for her, as he's pushed back by security... -)X(-
-)X(- Michael Cole -)X(- Stacy! Stacy!
-)X(- Scene -)X(- Stacy looks up, and shrugs her shoulders, as Rob Van Dam continues to lift, ignoring the continued screaming. Recognizing the voice, Stacy walks in her usual seductive manner to the mob of people at the entrance of this restricted area. Once there, she and Cole pleads... -)X(-
-)X(- Michael Cole -)X(- Stacy, may I have a word with RVD?
-)X(- Stacy Kiebler -)X(- [ Stacy shrugs her shoulders. ] Sorry, Michael, but Rob doesn't want to be bothered. He's in the middle of a very serious workout. His workout's mean so much to him that he doesn't even want ME around. [ Stacy smiles. ] But, there's not a man alive who's mind I can't change. [ Stacy winks at Cole, who in turn has his first boner of the day. ] What do you want him for anyway?
-)X(- Michael Cole -)X(- Well, Stacy, as you know, RVD will have his first match here in All-Star Championship Wrestling next Sunday on New Blood Rising.
-)X(- Stacy Kiebler -)X(- [ Stacy takes a moment to consider it. ] Well, okay, Michael, but I can't promise you he'll even give you an interview. [ Stacy turns her attention to the security guards. ] Let 'em through, boys!
-)X(- Scene -)X(- Cole and the cameraman squeeze through the large security guards. Stacy, Cole, and the cameraman all walk toward RVD, who's still hitting the weights hard. Once RVD notices Stacy's returned, but not only, he puts the bar on the rack, sits up, and addresses Cole. -)X(-
-)X(- Rob Van Dam -)X(- Perfect timing, dude. [ Feel the sarcasm. ] Can't this wait? Why don't you catch me later, man. And in the meantime, get a life.
-)X(- Scene -)X(- Rob goes back to weight lifting as Cole looks at Stacy, then back at RVD, not knowing what to say. He finally gets some balls and says... -)X(-
-)X(- Michael Cole -)X(- Ah, RVD. It's important we do this interview now. We're on a schedule, and Mr. McMahon is very strict about time.
-)X(- Scene -)X(- Rob stops lifting weights, and sits back up again. -)X(-
-)X(- Rob Van Dam -)X(- Fine, dude. I wouldn't want you to get fired and all. I mean, I know your job is like a dream job for losers like you. You get to talk to superstars every day of the week. Wow. [ This sarcasm through the roof. Sarcasm ends now. ] You even get to talk to the superstar of superstars, Mr. Monday Night, [ Points to himself. ] Rob Van Dam. The good life, right Cole?
-)X(- Michael Cole -)X(- Uh, I suppose.
-)X(- Rob Van Dam -)X(- Well, dude... What do you want?
-)X(- Michael Cole -)X(- Well, first of all, I'd like to welcome you to ACW. I'm sure you'll prove to be a great asset for the company. I'd also like to wish you luck-
-)X(- Rob Van Dam -)X(- Luck? [ Laughs a little. ] Luck has nothing to do with wrestling, man. You need luck when you gamble. When I step out into the ring, it's not a gamble for me. I KNOW I'm going to win, because I'm BETTER. Luck never enters the equation, dude. So as far as I'm concerned, you can take your luck and shove it, because it certainly doesn't apply to The Whole F'N' Show.
-)X(- Michael Cole -)X(- [ Gulps. ] I apologize-
-)X(- Rob Van Dam -)X(- You're wasting my time, Cole.
-)X(- Scene -)X(- Stacy walks over to Rob and wraps her arms around him from behind. Cole continues. -)X(-
-)X(- Michael Cole -)X(- Rob, I just need to get some of your thoughts on your first match here in ACW, where you'll go one on one with 'The King of Old School' Steve Corino.
-)X(- Rob Van Dam -)X(- Big deal, Cole. The only thing noteworthy about Steve Corino is that he's the first of many to get his ass kicked by The Whole F'N Show around this place. It's real simple, Cole. I'm the best ACW has to offer. Nobody can get it done in the ring like I can, and Corino is no exception. Come next Sunday, I'm gonna show ACW why they call me Mr. Pay-Per-View, when I do what I do best, and put on nothing less than a Five Star Performance. I'm sending a message to ACW, by making an example out of Corino. The message I'll send is I'm second to NO ONE!
-)X(- Michael Cole -)X(- Don't you think you're selling Steve Corino short? I mean, after all, he does have a little back up in Jack Victory.
-)X(- Rob Van Dam -)X(- Whooaa, I'm scared now, man. [ Laughs a little. ] I hardly consider Jack Victory 'back up'. Victory is about as smart as door knob. Chances are, if Victory decides to stick his nose into our match, I wouldn't put it past him to probably cost Corino the match. [ Smiles. ] Not that Corino has a chance in the first place. Victory will probably slide a chair into the ring, and Corino, who's not the sharpest knife in the drawer himself, will pick the chair up, and try to steal the match by knocking me out with it. And that's cool, because it'll all backfire on 'The King of Getting His Ass Kicked', when I smack that chair back in his face with the Vandaminator!
-)X(- Scene -)X(- Stacy smiles in approval of what RVD had to say. RVD smiles and says... -)X(-
-)X(- Rob Van Dam -)X(- Cole, this isn't fair, man.
-)X(- Michael Cole -)X(- [ Confused. ] What isn't fair?
-)X(- Rob Van Dam -)X(- [ Looking over at the mob of fans. ] What makes YOU so special, that you get to exclusively talk with me, and all my fans over there can't? You're probably not even a fan of mine, Cole. You look like you're a Steve Corino fan, actually. You two even have a lot in common. Both of you are boring. Both of you don't have much of a life. And both of you couldn't beat me even if you're lives depended on it. But, you know what, Cole. I don't care how big of a fan you are of Corino's, he's going down come next Sunday. No doubt about it. [ Turns his attention to Stacy. ] Stace, tell those guards to let all of those people in. [ Stacy looks surprised. ] Yeah, it's cool. I can't see myself letting this loser talk to me, but not saying anything to my fans.
-)X(- Scene -)X(- Stacy smiles and nods, then walks over into the direction of the screaming RVD fans. Cole looks almost guilty. -)X(-
-)X(- Michael Cole -)X(- For the record, Rob, I am NOT a Corino fan.
-)X(- Rob Van Dam -)X(- Yeah, whatever, dude. No need to be ashamed of it. Even the Golden State Warriors have fans, man. I understand, it's cool.
-)X(- Scene -)X(- Stacy tells the security guards to stand down. Once that happens, the mob of RVD fans rush over to Rob, as he sits on the bench laughing at this scene. The mob pushes Cole and the cameraman out of the way, and crowd around RVD, all yelling at the same time, showing their love for their favorite ACW Superstar. Laughing, RVD says... -)X(-
-)X(- Rob Van Dam -)X(- Whoa, whoa, one at a time, all right? [ They settle down. RVD points to a kid. ] Yeah, dude, you got a question?
-)X(- Some Kid -)X(- Yes, sir! Are you ready for New Blood Rising?!
-)X(- Rob Van Dam -)X(- I was born ready, little dude. When my music hits, and I all those people out in the audience start screaming, knowing that in just a few seconds, the one man who can put on a show like no other will hit the ring, and do something's they've never seen before, I'm more ready than you can possibly know. Leading up to next Sunday, Corino is going to talk a hell of a lot, mostly saying he's going to win this match. And that's cool. Words are just that, words. The thing is, I know, he knows, and all of you know that come Sunday, Corino isn't stepping into that ring with just some everyday wrestler. He's stepping into that ring with The Whole F'N Show, [ Points to himself. ] Rob... Van... Dam!
-)X(- Scene -)X(- RVD continues to answer questions from people in the crowd, and starts signing autographs too, as the scene fades... -)X(-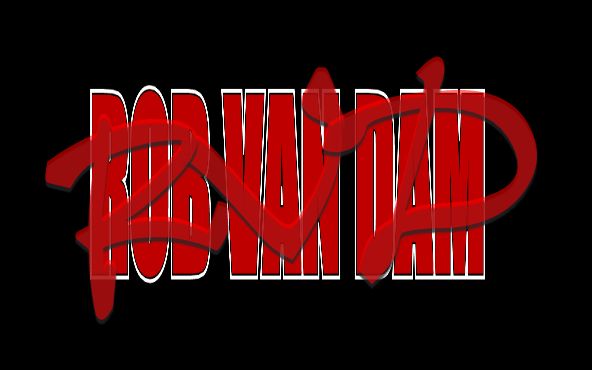 ---
---
---